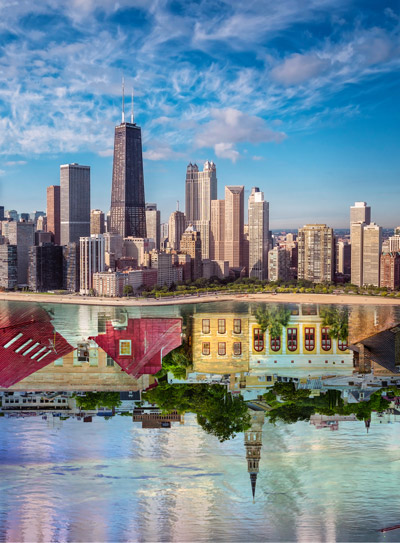 The Charleston Swallowing Conference is a multidisciplinary conference designed for practicing clinicians across all patient care settings and ages. Established in 2003 in Charleston, SC the planning committee at the Medical University of South Carolina is now partnering with Northwestern University's Swallowing Cross-system Collaborative (SCS) in Evanston to host this one-of-a kind learning event. The conference strategically occurs only when there is sufficiently novel and relevant research, clinical and professional information that warrants rapid translation into patient-centered care. Rather than re-inventing long standing approaches, special emphasis will be on new and appropriate uses of technology assisted methods driven by theoretical and clinical evidence shown to augment dysphagia assessment and treatment. The faculty will work with clinicians to understand how and when to select these methods, accurately implement them, report progress based on metrics derived from them and report meaningful outcome data for providers and payers. Special topics will include breakout sessions using live streaming to enhance visualization and learning and didactic exchange with instructors demonstrating hands-on use. Clinicians will leave each session with a digital packet of information with detailed instructions for practical implementation using each approach. Optional online training modules will be available and posted after the meeting to augment learning and clinical application. The American Journal of Speech Language Pathology has expressed interest in dedicating a full or partial issue to select session topics covered at the meeting.
Researchers and industry will address the challenges for access and implementation of clinical methods and tools, including regulatory and financial hurdles, and provide solutions and advocacy strategies to directly apply in practice. Opportunities for clinicians to participate in clinical research and data science initiatives which are designed and necessary to gain the attention and support of federal and private agencies and local administrators about the significance of swallowing disorders on health, quality and financial burden on society. Patient centered strategies for advocating clinical needs across patient populations and settings will be provided. The role of advanced practice and professional training credentials for advancing dysphagia practice will be introduced (BCS-S, SLPD, other certifications). Clinicians will leave this conference with practical, palpable and directly translatable information and training toward advanced skill sets in swallowing assessment and treatment.
More about the Conference
This course is offered for up to 2.4 ASHA CEUs (Advanced level, Professional area).
Participants must complete a minimum of four (4) contact hours on any given day to receive credit for that day.